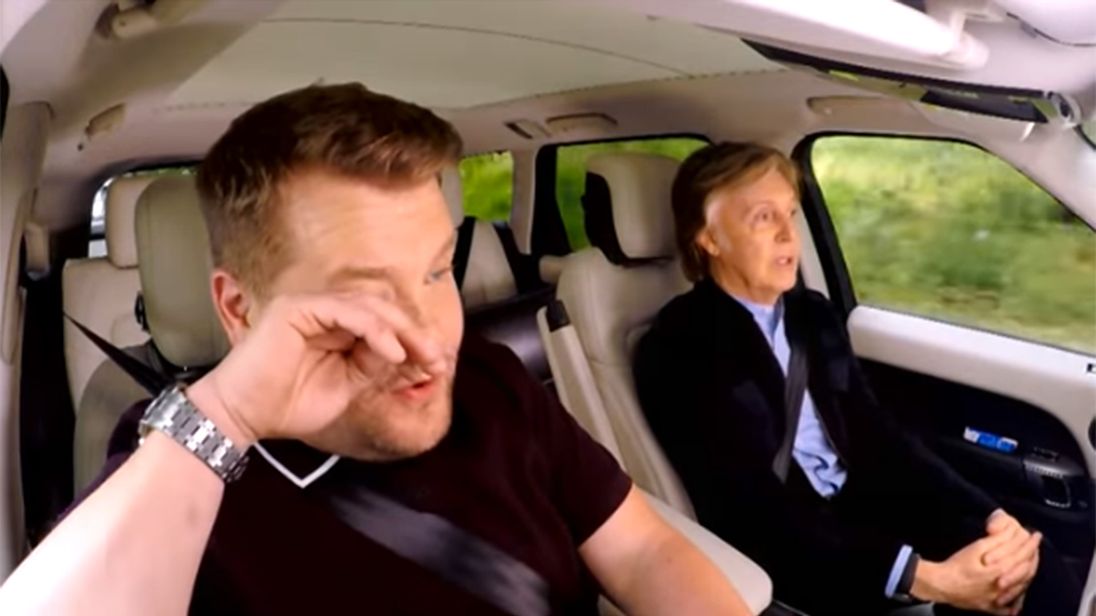 In a break with Carpool Karaoke tradition, the veteran singer then took the wheel and drove Corden - who appeared visibly starstruck - around the streets of Liverpool. They also sang the music icon's new songs "Come on to Me" and "I Don't Know", which will be featured on his album Egypt Station (out September 7).
After getting back in the auto, Corden says Sir Paul's music is "so full of positivity and joy", and "more relevant now today than it's maybe ever been".
"So, I wrote the song, 'Let It Be, '" McCartney concluded. Their duet left Corden in tears: "That's the power of music", said McCartney.
McCartney made it even more poignant when he told Corden: "He is".
They then leave the auto to visit the barber's shop mentioned in the song - leaving the owner in sheer disbelief.
Ronaldo becomes Europe's top scorer with strike against Morocco
But in World Cup season, the men are bitter rivals, representing Iberian nemeses Spain and Portugal , respectively. Recall that in the first round of the group stage, Spain and Portugal have painted the productive draw - 3:3.
Theresa may speech: PM claims taxpayers will fund £20billion NHS boost
The PM has just announced a grand new plan to invest in the National Health Service. She noted: "I'm one of those people who have had their lives saved by the NHS".
OPEC reaches deal to hike output - oil spikes almost $2
Saudi Arabia urges OPEC to help consumers by boosting oil supply as opposition from arch-rival Iran shows signs of wavering. Russia, which isn't a member of OPEC but has gained influence in the oil group, wants an increase of 1.5 million bpd.
As part of the video, the pair embarked on a journey around McCartney's hometown, visiting Penny Lane and his family home, which he saw for the first time in 50 years.
"Hi, I'm Paul McCartney", he said (needlessly) introducing himself to the homeowner.
The segment climaxed with Paul returning to one of the pubs Paul used to play before The Beatles hit the big-time, surprising the locals with a performance with his current band - singing hits decided by the audience via a jukebox. After playing a mini-concert, Paul then finishes with "Hey Jude" - because really, any Beatles fan would be hard-pressed to find a better way to end the day than by singing along to the song's iconic chorus, especially if it's Paul McCartney you're singing along with. The TV personality gushed, "I think this is an afternoon none of us will forget".
Help! James Corden needs somebody... to show him around Liverpool, England.